Feather ↔ MDX.one
Hey there 👋
I am Bhanu Teja from Feather. You are receiving this email because you signed up for the waiting list of Feather.
Just to give you some context, Feather is not a new product. It's a rebrand of my other existing product (MDX.one). You might already know this if you
follow me on Twitter
.
Feather is a blogging platform. Feather uses your own Notion workspace as a CMS for your blog. It's a complete blogging platform with everything you ever need to start a blog for yourselves or for your company.
Anyways, I wanted to give you an update on the progress of Feather 🪶
Instead of telling about the progress of Feather, I want to show it to you instead, in the form of screenshots and one-liners.
Also, there is a surprise for you at the end of the mail.
Your Blog Dashboard
Settings Dashboard
Privacy-friendly analytics (with zero set up)
Bring your own databases (for Notion Power Users)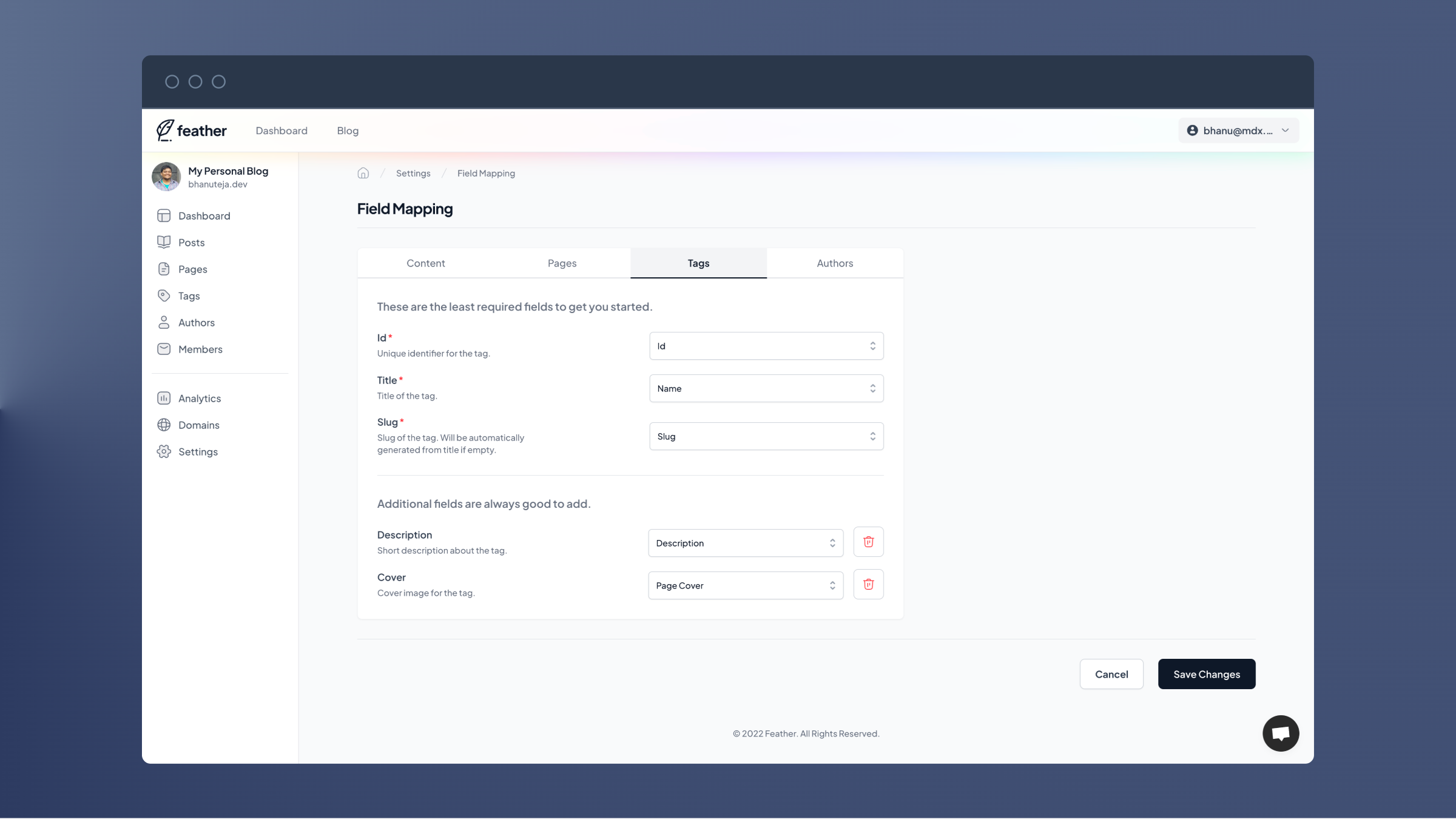 Enable/Disable Features super quickly
See all your posts in one glance
Collect Emails (with zero set up)
Awesome Looking Blog (No custom CSS needed)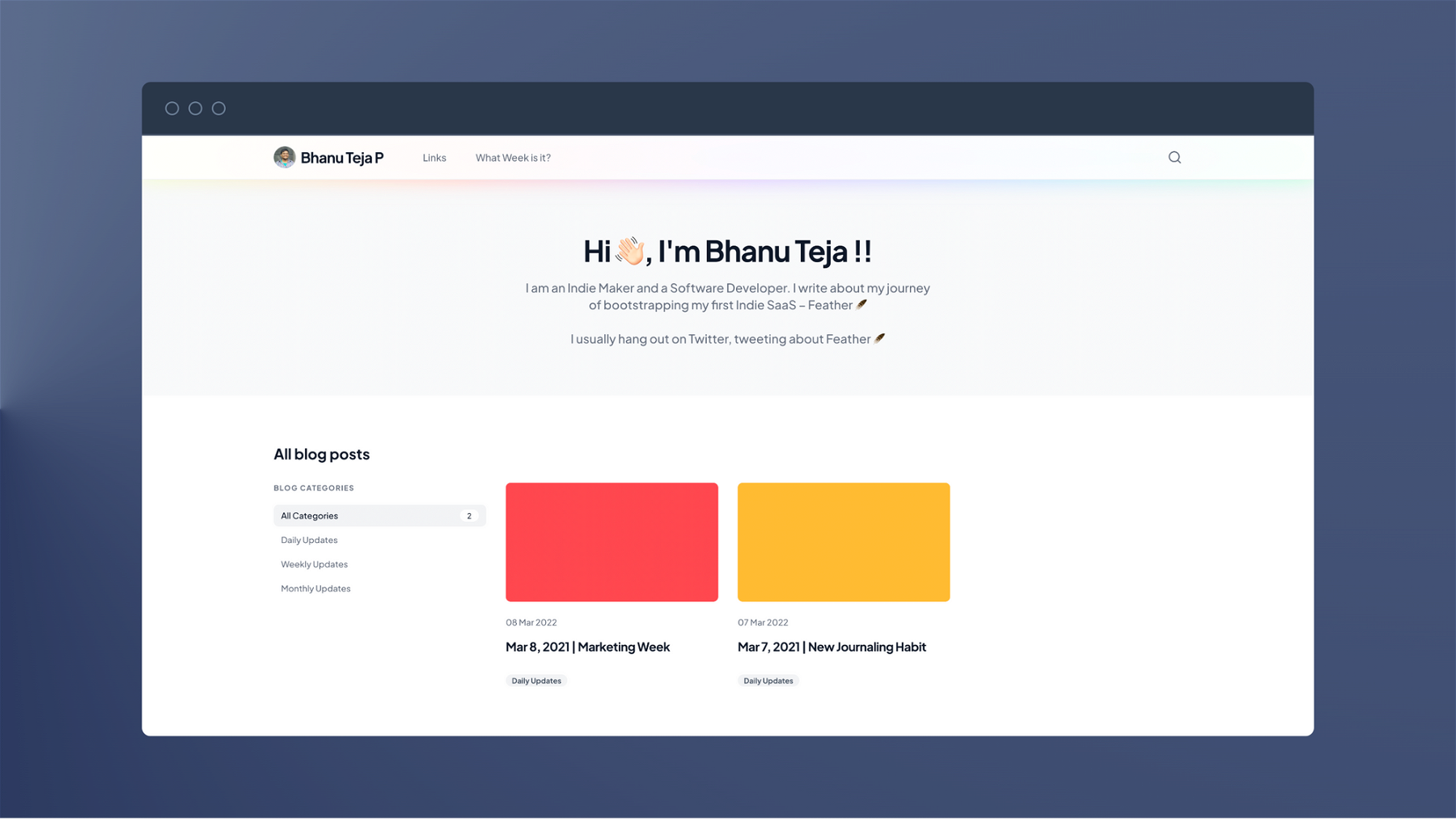 Tags Page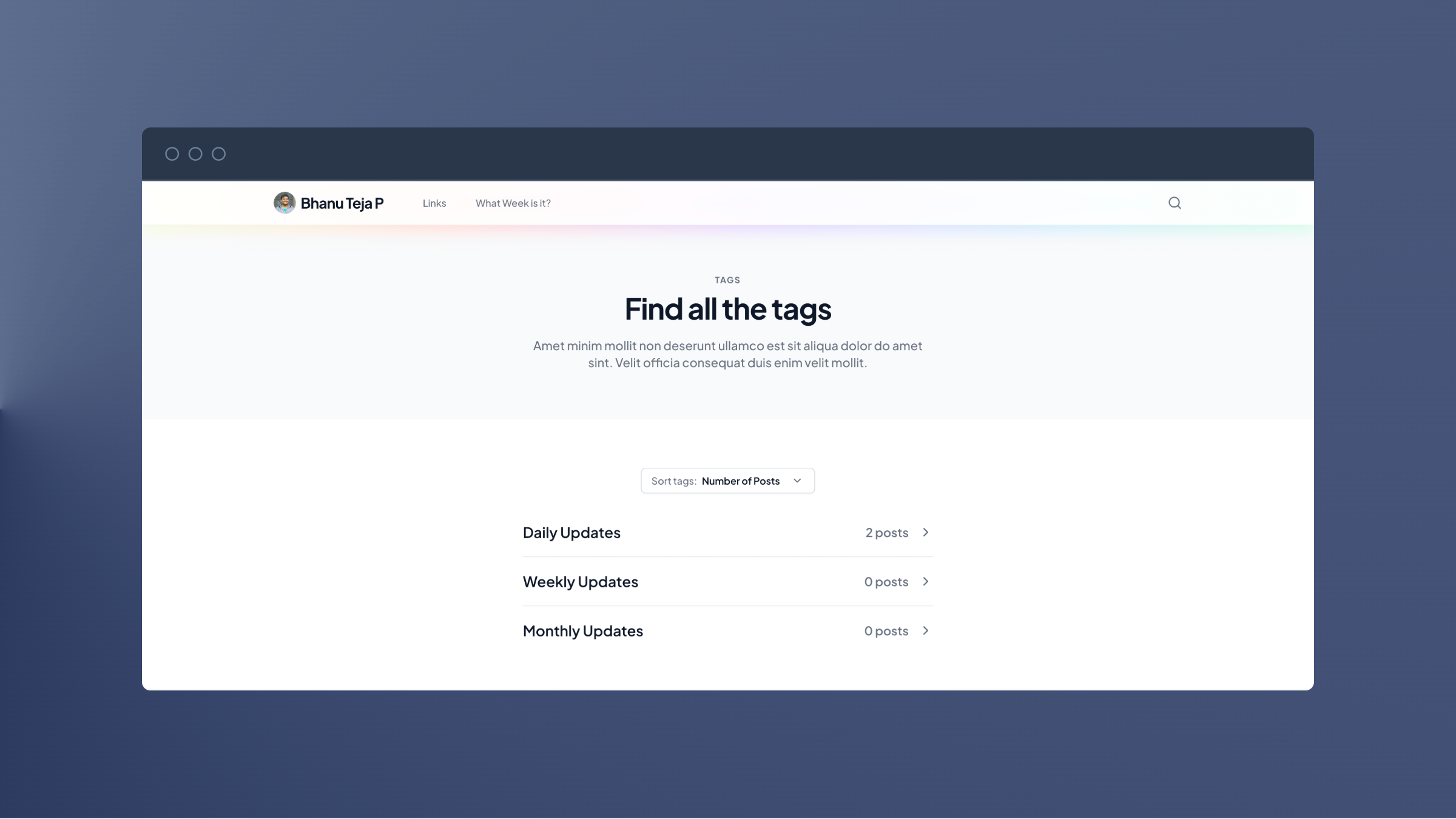 Dedicated Page for each tag
Authors Page
Dedicated Page for each author
Super Fast Search
Automatic Table of Contents & Social Sharing
Show Related Posts at the end of every post
Automatic Pagination
These are just some of the things that are being worked upon.
Feather 🪶 is currently in private beta, meaning I am giving access to it for some of the select people.
If you like what you see and want to start a blog with Feather, just reply to this email, I will get you set up with your own Feather blog. It's completely free to use while in beta.
Please keep in mind, there can be some minor issues while the platform is still in beta, but there are already a few people using it. So, it should be good enough to use.
That being said, if you are ok to overlook these minor things, I would love to get you to try out the platform. Just reply to this email, or message me directly on Twitter
@pbteja1998
Until next time 👋